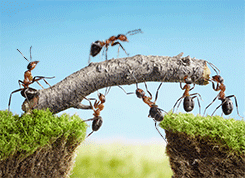 New Launch of the Study Programme MA in Social Innovation
The two and a half year study programme "Master of Arts in Social Innovation" re-opens again on 6th of October 2014.
The aim of this study programme is to provide professionals with substantial knowledge of how to stimulate, accompany, control and evaluate social innovations, allowing them to contribute to the social dimension of economic and technological change.
Graduates will be able to use their knowledge effectively in the development, planning and implementation of social transformation processes. Students will be trained in counselling and the supervision of social innovations in organisations including private enterprises, public, social, political or cultural institutions, educational institutions and civil society organisations.
There is only one block of seminars taking place from October 6-10th in 2014. The next ones are scheduled for January and February 2015. Admission to the class of 2014 will be feasible in negotiation with the Danube University. If you are interested please contact the Course Director, Denisa Vesely.
Admission acceptable until end of 2014.